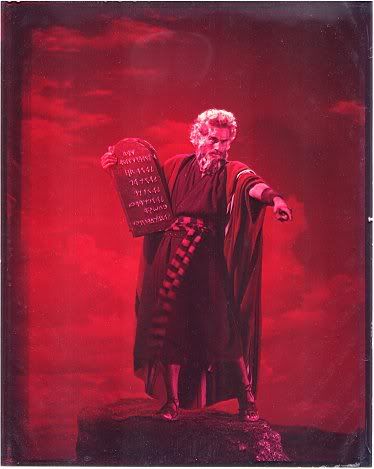 My friends Marshall, and Clint have been sending back and forth emails with encouragements, enlightenments, questions, and scripture to me and a few other people.
Their latest volley was based on the scripture found in 2 Chronicles 34:15 "I have found the Book of the Law in the temple of the Lord."
The reply came shortly after and the verse in it was: "Jesus answered and said to them, 'Destroy this TEMPLE, and in three days I will raise it up.' The Jews therefore said, 'It took forty-six years to build this TEMPLE, and will You raise it up in three days?' But He was speaking of the TEMPLE of His body." John 2:19-21
This has been spinning around in head for the past few days and here's how it strikes me: I have found the "Book of the Law" (the guidelines for how you should live your life) in the "temple of the Lord" (Jesus Christ).
The way to righteous living is found sitting at the feet of Jesus.
I'm reading a great book right now that says something very similar, I'll paraphrase:
"If I were a conspiracy theorist I would write a book about how christianity has successfully dethroned Jesus as Lord to such a degree that the "Jesus" who is preached, pasted on bumper stickers, serenaded in gooey love songs on religious radio and TV, and prayed to is an imposter. Here's how I might make that argument:
1. We retained Jesus as Savior but promoted the Apostle Paul (or someone else) to Lord and Teacher. (Even as Savior, though, we limited Jesus to saving us from hell, which explains why we have had comparatively little interest in his saving us from greed, gossip, prejudice, violence, isolation, carelessness about the poor or the planet, hurry, hatred, envy, anger, or pride.)
2. We did this in various ways: by assuming that the purpose of Jesus and his gospel was to get people's souls into heaven after death and therefore concluding that the only really important thing about Jesus was his death (or birth, or resurrection) to solve our guilt problem that kept us out of heaven. Or by deciding that Jesus' message was "spiritual" and therefore pertained to "eternity" (where we're going) and not "history" (what we're DOING).
3. We developed theological systems that taught us how to avoid many of Jesus' teachings and reinterpret those we couldn't avoid.
4. We made up for our demotion of Jesus from being our Lord and Teacher by saying or singing his name more often, and by saying, "Lord, Lord" as much as possible, preferably with deep feeling and high volume. This allowed us to still feel like good Christians whether or not we did, or cared about doing, anything he said.
If we were to try to reinstate Jesus as Lord/Teacher, we would have to go outside the world of popular modern theology to find ways to think about the meaning of Lord/Teacher. We would go to the world of arts and trades and notice how a master violinist, a master carpenter, a master electrician, a master of martial arts passes on her mastery to students or apprentices.
The only way to learn this mastery is through the disciple's voluntary submission to the discipline and tradition of the master."