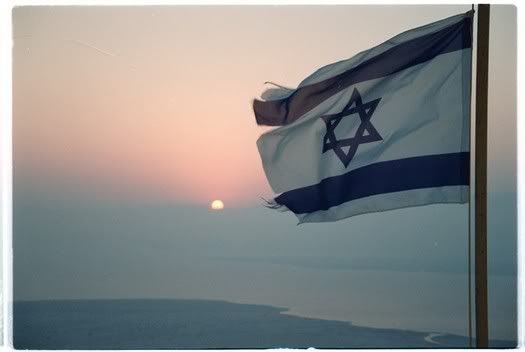 I was hanging out at a music store the other day. Business was slow, and there were just a few customers milling about, playing guitars, or banging on drums. Music stores are generally a pretty casual work environment and the employees were walking around with coffee and chatting with each other. It was a nice mellow start to the day.
Then I overheard one of the employees spewing hatred. I could not believe the evil, hateful things this man was saying.
He was talking to one of his coworkers, and his back was to me so he didn't see me walk up right behind him. He was saying, "You know who I hate? I hate those f*cking Jews. You can't f*cking trust them, you can't do business with them. Those g*d damned Jews are just pieces of sh*t as far as I'm concerned. I f*cking hate them."
At this point he realizes that I am standing a few feet away hearing his little tirade and turns around kind of sheepishly.
I smiled real big, stuck out my right hand to shake his and proclaimed loudly, "SHALOM!!!". He looked like he had seen a ghost. I said, "Hi, my name is Asa Goldstein." Now he looked like he needed to change his shorts. He couldn't say anything, he just stood there. I let him hang in suspense for a moment before I let him know I was just messing with him. He looked a little relieved, but definitely still shaken.
Hopefully next time he'll keep his prejudice to himself.