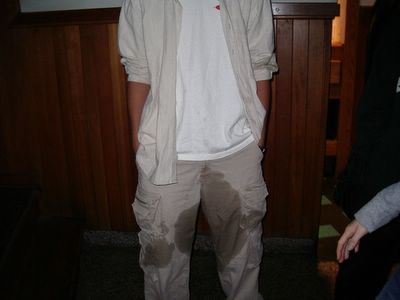 I just got back from Las Vegas for the weekend. The things that you see there are just amazing. It seems like people cross over the city limits and completely abandon all self control. We were walking through the shopping area at the Bellagio when we saw a guy stumbling by with a beer in his hand and wet pants. The guy was so drunk that he pissed his pants, and this was only about 11 in the morning!!
On Saint Patty's Day we saw a young guy literally falling over drunk, carrying a half empty bottle of Irish whiskey through another one of the high end hotels, it was 9 in the morning and we were sitting down to breakfast when we saw this. We saw women hanging out of the top of a limousine and flashing passers by. We saw gluttony on a whole new level at the buffet.
We saw very little self control.
I've been discussing the subject of self control with some friends lately. The topic came up when we were talking about the subject of alcohol consumption. Should Christians drink in public, or would that cause others to stumble? My response was, "when does self control come into play?" At what point are people responsible for their own actions regardless of what they see me doing? Does someone get a free pass to get drunk if they see me having a beer in public? One of the people involved in this discussion said that Christians should never drink in public just in case someone were to see you drinking and cause that person to stumble. I then asked if I should refrain from eating dessert in public, just in case someone who is struggling with over eating should see me enjoying the dessert thus causing them to stumble.
See my point?
When does self control come into play?