One of my college professors passed away yesterday. James Trumbo loved Jesus. When people ask about James, that's what they will hear, James loved Jesus. Other professors would walk into class and say, "turn to page 483 in the Pentateuch commentary, blah, blah, blah.." but Mr. Trumbo usually had a different approach. He would walk into class so quietly with a calm sweet smile on his face, silently walk to the front of the room and wait for everyone to get quiet. As soon as the room quieted down he would say, almost in a whisper, "don't you just love Him? Don't you just love my Jesus?"
He did this all the time, it was a wonderful way to start the morning just focusing on the love that Jesus had shown us, and giving some back in return.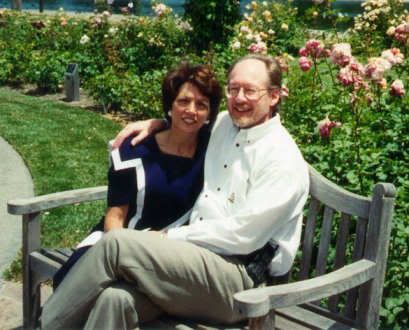 He would tell us stories about people he met and how he loved to tell them about Jesus. He told us a story one day of a garbage collector that was out in front of his house. James was taking the last garbage bag out and took a minute to ask the garbage man if he knew Jesus. James was the kind of guy that could pull that off though. The love that James had for Jesus was palpable, you could feel it, you could see it on him. When James led worship you could see that he was completely lost in a love song to his savior. He worshipped the same way when he was in front of a huge crowd as he did when he thought no one was listening.
I was at school early one day and heard James playing piano. It was pitch black inside the chapel, at about 7 in the morning and no one else was there yet. I snuck into the back of the chapel and sat on the floor and listened. He worshipped with all his heart, it was beautiful. His worship wasn't an act or a show, it was a heartfelt love song. James "lived in love".
"God is love, and all who live in love live in God, and God lives in them. And as we live in God, our love grows more perfect. So we will not be afraid on the day of judgment, but we can face him with confidence because we are like Christ here in this world. Such love has no fear because perfect love expels all fear. If we are afraid, it is for fear of judgment, and this shows that his love has not been perfected in us. We love each other as a result of his loving us first."
I John 4.16b-19 NLT