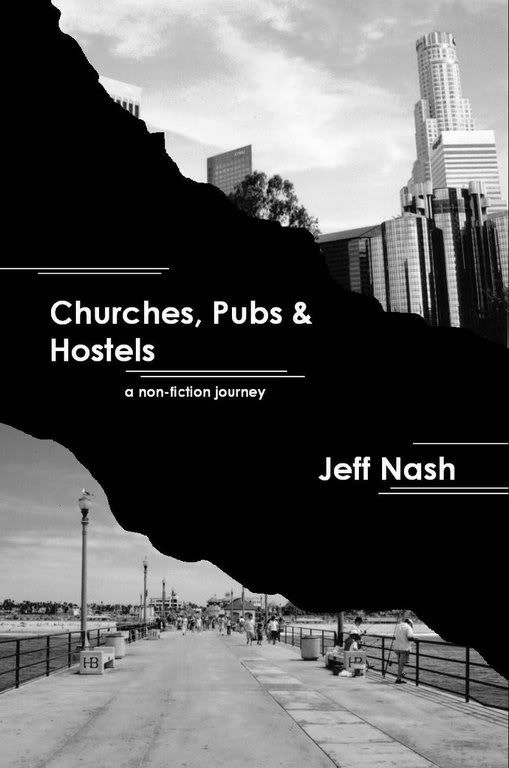 "So more and more I discovered, progressively, that I do love all things dark, all things secular. While somewhere deep inside I was still committed to Christ and was still fully committed to the Godly development of the ministry I work in, I began to wonder where my real love lie.

I knew that I had committed to Christ in a gut-wrenching moment of conviction nearly five years ago, and that I had been up and down ever since. The thing was, I had to wonder if my faith at some point in time had left its authentic roots and moved to more cultural grounds. I've found it is bad to have a faith that is based in the surrounding culture. This is different than having a culturally relevant faith.

A culturally relevant faith is a faith where you do not shun the outside world; where you know and respect and include yourself in the lives of the very people you are trying to reach. But a faith based in surrounding culture is a faith that is there only because your friends do it, or because it gave you a social group that you don't want to leave, or because your family tells you that you need it, or because other Christians tell you it's essential to keeping your salvation.

I don't want that kind of faith. I want a faith where I do follow God because I sincerely want to. I want a faith where I do the right things because God would have me do them. But that, in essence, is the problem. I involve myself in the picture too much. I want not to be human. Look back at how many times I mentioned myself in that sentence, versus how many times God is mentioned: I want a faith where I do the right things because God would have me do them. It's a three-to-one- ratio.

In the deep, intimate corridors in my life reserved only for private conversation with my own thoughts, Satan has convinced me that I want to do Godly things, and that I want to live in a Godly way. Satan knows I will put the pressure on myself, and since I am a human, sinful by nature to the core, I will fail miserably. I will tell myself that I'm a bad Christian, and will continue to let my faith go because I was never good at it in the first place. Or perhaps I will succeed, only because I don't want to loose face in front of my Christian friends. But that would not be authentic Christianity; that would be cultural or social Christianity.

God knows I can't live this way. Why did I fail so bad and do what I did that night? Why have I had a better time living borderline than living as a follower of Christ? Because I tried to do it. And frankly, I suck at trying to follow Christ on my own, without His help. We all suck at it. I do, you do. Every church and ministry leader throughout history does. And even in all of our suckiness, we are prideful. We as humans want to make it ourselves, and not ask anyone for any help, not even God."

Jeff Nash
Churches, Pubs, & Hostels


CLICK HERE to order "Churches, Pubs, & Hostels"
CLICK HERE to read more of Jeff's work.