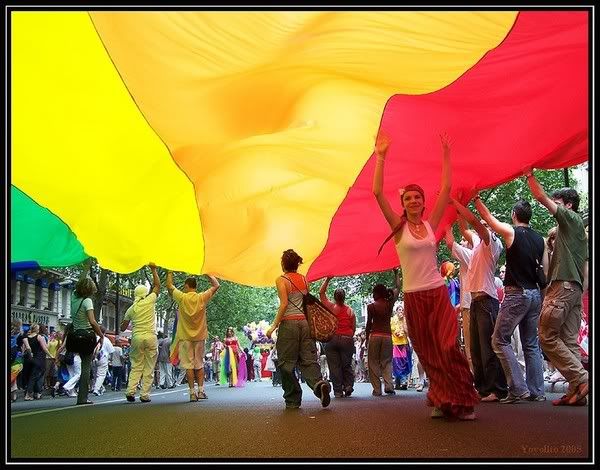 At the first Black Church Summit, participants formed a new national network to fight discrimination against gays and lesbians in African American churches.
More than 200 African American ministers and gay activists from across the country gathered at the two-day meeting near downtown Atlanta to discuss how to make black churches more accepting of gays.
Participants said bias within black churches has not only led gays and lesbians to feel excluded, it has contributed to the "down low" phenomenon -- of men having sex with men while maintaining a heterosexual identity. Bias has been seen as increasing the incidence of AIDS and HIV infection among African Americans, especially women.

Many attendees agreed that churches are the largest and strongest institutions in the black community and that everyone should feel welcome in them.
The new Black Church Social Justice Community Action will work in churches throughout the country to promote a black, faith-based movement that supports lesbian, gay, bisexual and transgender people and opposes bans on same-sex marriage.
Rev. Al Sharpton, who has been vocal in his support for including gays in faith communities and for same-sex marriage since his run for president in 2004, said he welcomed the effort.
"It's not a question of bringing gays and lesbians into the church," Sharpton said. "It's about having a discussion because they are already there, and not just in the choirs. We can't ignore part of the congregation. I'm willing to take whatever criticism is necessary to start the dialogue."

The Rev. Ken Samuel, pastor at the Victory for the World church in Stone Mountain, Ga., said he condemned homosexuality when he started his mega-church, and his membership grew. One day Samuel had a revelation, remembering a childhood friend who committed suicide because he felt ostracized by the church for his sexuality. When he started preaching inclusion, he said, he lost about half of his 5,000 members.
"There is a disconnect between religion and reality, and it contributed to the death of a young man," Samuel said. "That set me on this path to try and figure it out. We have to find ways to incorporate it with the Bible the same as was done with slavery. The Bible condones slavery. We have to interpret rather than exclude."
What are your thoughts on this?