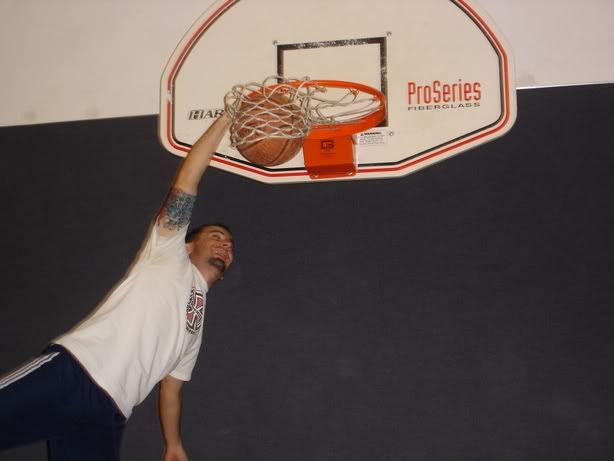 So, my time at the gym has been paying off nicely. I've decided I'm not going to pursue any further step class activities. The leotards kept riding up. Plus there were only a few other guys in the class, and they kept hitting on me.
Anyways, I've been working on my hoops skills, you know, workin' on my "hops".
I even figured out the secret trick to the most coveted move in basketball: the SLAM DUNK! There is a trick believe me.
This is no easy feat for a man who stands as tall as your average 6th grader (5' 6" to be exact)!!!!
To learn the "secret of my success" CLICK THE PICTURE