One of the benefits of being in the music industry is the opportunity to go to the massive trade shows that happen at the beginning of the New Year. Last week I went down to Los Angeles to go to the NAMM (National Association of Music Merchants) show.
I took a few pictures of some of the cooler (or weirder) stuff and thought I'd share with you.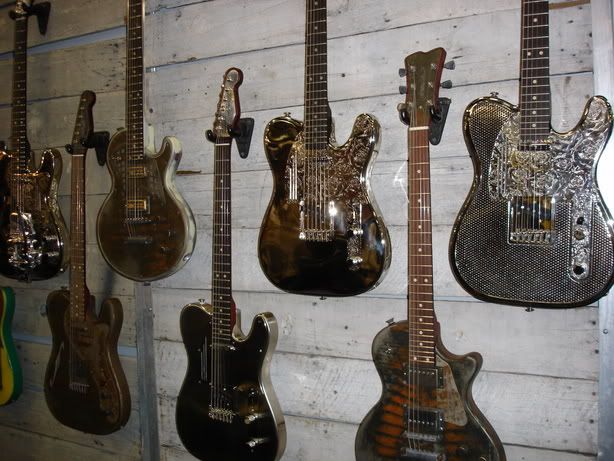 The coolest thing about going to "the show" is the chance to see new companies coming up with cool ideas. This company was making guitars out of metal. It's not an entirely new idea but these guys would also scribe, and fatigue the metal to give the instruments an antique look. Very cool.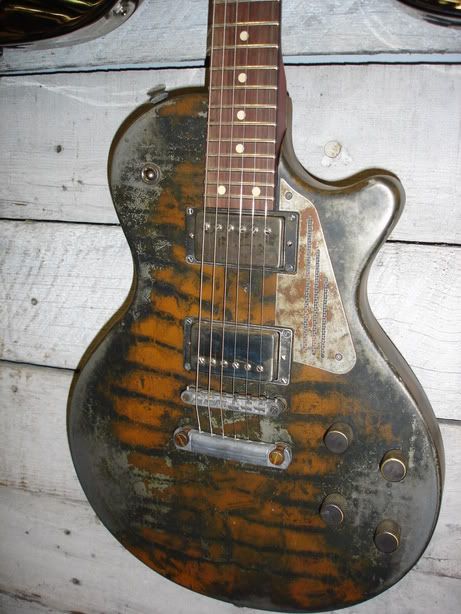 This company was doing custom engraving on cymbals, guitar headstocks, and pickguards.
It's kind of hard to tell with the fancy script but the correct spelling of the name on this custom made amplifier is Fuchs. The owner of the company was at the booth. Her name is Annette Fuchs. If it's pronounced the way I think it's pronounced I want to know how she made it through High School with a name like Annette Fuchs.
This is where it starts getting wierd. This company was marketing the "Neck Sock", it looks more like a neck condom to me.
This gentleman was demonstrating a "fretless" keyboard. The idea is that you can slide from one note to the next without the interval. I.E. you could do 1/3, 1/2, or 1/4 notes if you wanted. I guess you could use those 1/3 notes for arabian scales? It kind of sounded like a Theremin. It has a neoprene "keyboard" that has lines printed on it so you know where you're at. I played it for a while. It was actually pretty fun. But I could not think of a single practical use.
OH YEAH BABY!!!! THE KEYTAR!!!! It works kind of like an autoharp. You play a chord with your left hand which holds down the strings on frets underneath the keyboard. Then you strum to your hearts content. It doesn't sound real good, but it definitely draws a crowd!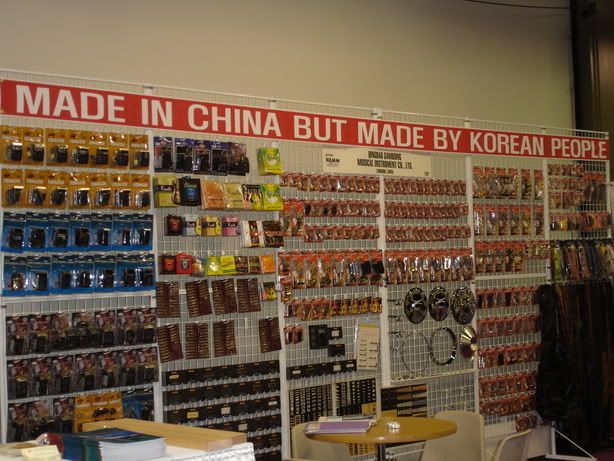 Besides the instrument manufacturers there are electronic parts manufacturers that are peddling their wares as well. This company thought it was important not only to know where your product is coming from but also who made it. Check out their slogan: "Made in China... but made by Korean people". I didn't know that this was a selling point? Interesting.
There was a guitar string company at the show called "knucklehead strings". This was one of their T shirts, "Dark Side of the Trailer Park".
They actually had a White Trash Trailer at their booth! AWESOME!!!

There were tons of small booths with custom made instruments like these Basses.
Now THAT'S a Bass!!! This baby has ELEVEN strings!!!
CLICK HERE to listen to one of these bad boys in action.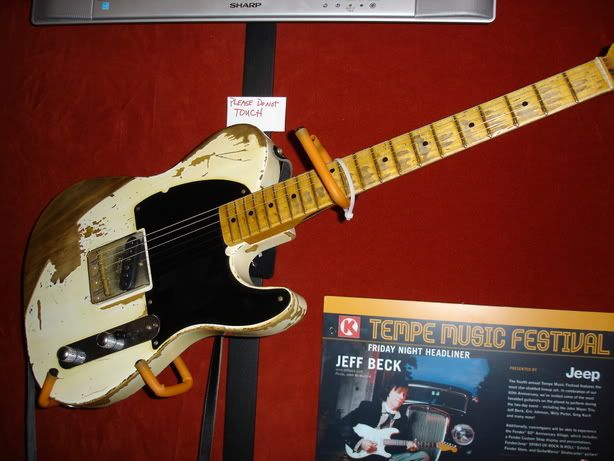 Some of the major manufacturers had cool stuff at their booths as well. The Fender booth had this guitar on display. This is Jeff Beck's Telecaster. They had a video running directly over the guitar that showed Jeff Beck holding the guitar.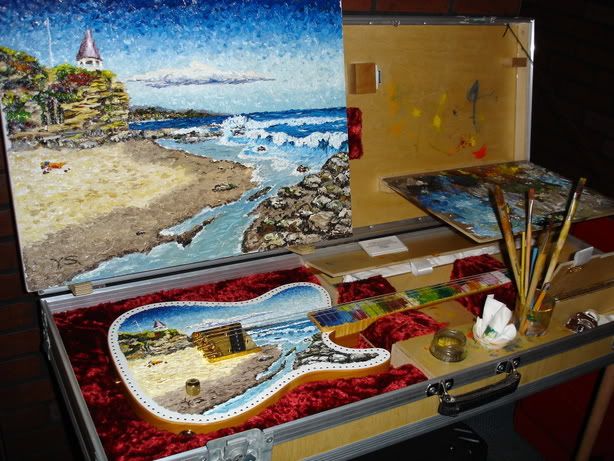 Fender also showed off many of the guitars from their Custom Shop. This guitar was hand painted to replicate this painting. It was very beautiful!
This is definitely a collector's item. It looks so good you'd feel guilty for playing it.
Another really cool thing about the show is that there are tons of musicians doing live shows. You get to see some pretty wild stuff! This young lady had a Cello on a guitar strap around her neck! She actually strummed it and played very aggressively like a rock guitar player.
She had a great voice too! Very interesting sound.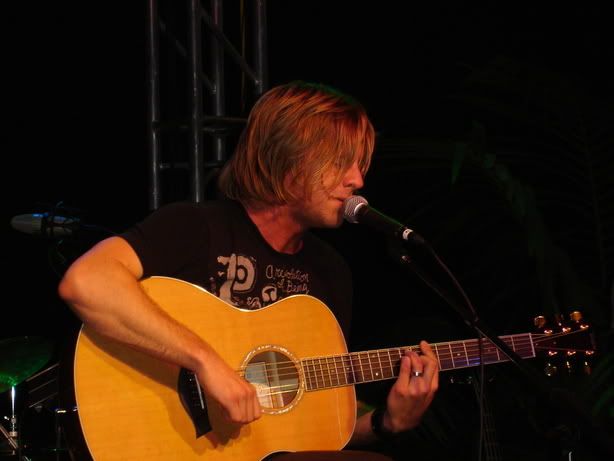 Taylor Guitars also hosted an intimate acoustic show with Switchfoot. There were less than a hundred people there and I was about ten feet from the front of the stage. It was KILLER!!!
I met the guys from Switchfoot about seven years ago when they were opening for Delirious?. They were super cool guys and it's great to see them making such a huge impact in the music scene.
I got the chance to say hi to John Foreman, the lead singer of Switchfoot after the show. He said he remembered meeting me back in the day but I think he was just being nice.
Although, I must say, I
do
make an impression.
I was able to get a little bit of video from the Switchfoot show on my digital camera. It's not the best quality but it's still cool. It's a HUGE file so don't even try it unless you've got DSL or cable.
That's it, that's my report on my field trip.
Good times were had by all!