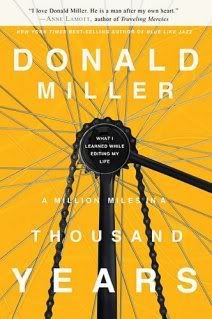 I read through "A million miles in a thousand years" in 2 days. A world record for me. COULD NOT PUT IT DOWN. I'm a huge Donald Miller fan, but this one really blew me away. This book is so inspirational, I feel like I'm ready to take on the world.
This time of year lots of people make resolutions and devote themselves to making themselves better, or making the world better and this is the perfect book to read to give you the motivation to do it.
CLICK ON THE BOOK COVER to get the book.