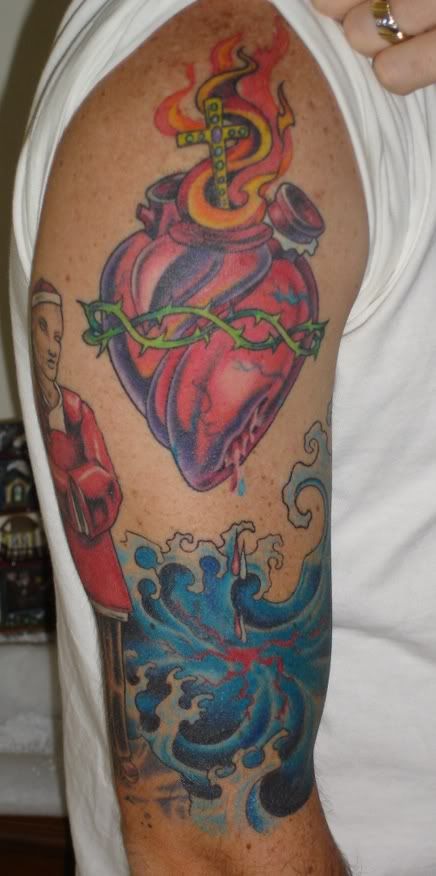 I got this "half sleeve" done over the summer. Each part of the tattoo has significance and I thought I'd take a minute to show off my ink! The symbol on my shoulder is known as the "Sacred Heart". It's a Catholic symbol. It symbolizes the heart of Jesus Christ. It has a crown of thorns and the side is pierced and blood and water both flow out of it. The cross at the top is symbolic of death, and the cross is being consumed because Christ conquered death and the grave.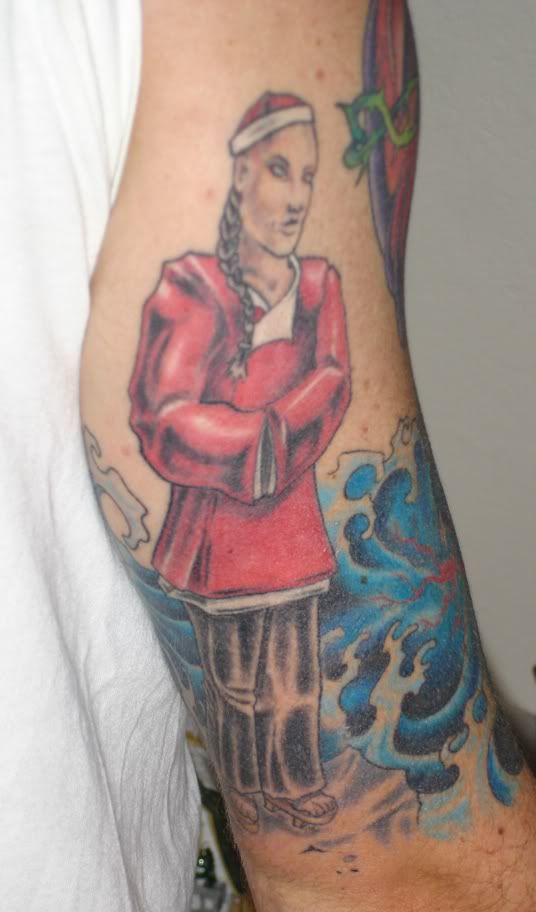 On the back of my arm is a drawing of Hudson Taylor. Hudson Taylor was a missionary to China in the late 1800s. Hudson dressed, ate, worked, and spoke as the Chinese when missionaries typically told natives that they needed to become "western" in order to become Christian. He had become one of them and had earned their respect. As a result the missions organization that Hudson founded, "China Inland Mission", is to this day the most successful Chinese missions organization.
I've always considered Hudson Taylor a kind of hero in the faith.
Oh, by the way... Did you get your tickets to the GUN SHOW?!?!?!?
I have the Greek word "Doulos" tattooed on the inside of my arm. Doulos means "Slave, Servant, or Bondservant". Doulos has a connotation of service, not because you seek reward, or because you are were purchased as a slave, but that you are compelled to serve. As if something within you compells you to serve this master, no matter the reward, or the cost.
I also have a tattoo on the back of my neck.
You can see a picture of it, and read the story behind it by CLICKING HERE.
Yes, they hurt.
The inside of the arm hurt the worst, especially up towards the armpit. The top of the shoulder was pretty bad, and right on the spine on my neck didn't exactly tickle either. The outside of the arm was cake though, I actually fell asleep in the middle of a 4 hour session.
The whole half sleeve took about 20 hours altogether.
I can see what people mean when they say that it's addictive but I'm pretty sure I'm done. I'm not planning on any other major pieces anyway. I'll probably have a little black and gray clouds in between the waves and the Sacred Heart at some point, but that's all I'm planning now.
I'm really happy with the way they turned out!
Sim does a great job if you're looking to decorate your temple.
www.simtattoo.com