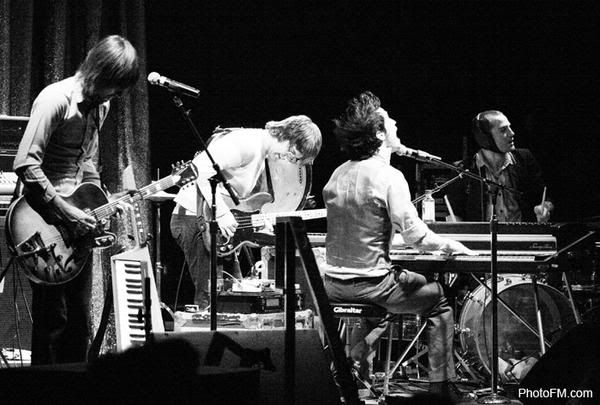 "There is no better loss than to lose myself in You..."
I got the chance to see
MuteMath
at Slim's in San Francisco on Thursday night. I had heard about their live shows and I have their debut EP so I was familiar with their music. Their live show was absolutely amazing! The energy they put out on stage was just incredible! If you ever get the chance to see them I highly recommend it!
Their music is great and their lyrics are very straightforward and some of the lyrics directly quote scripture. At several points in the evening you could see people with hands upraised singing along in worship right in the middle of this dimly lit bar. It was really an amazing experience.